Pack of 12 Lusum 9″ Safety Cones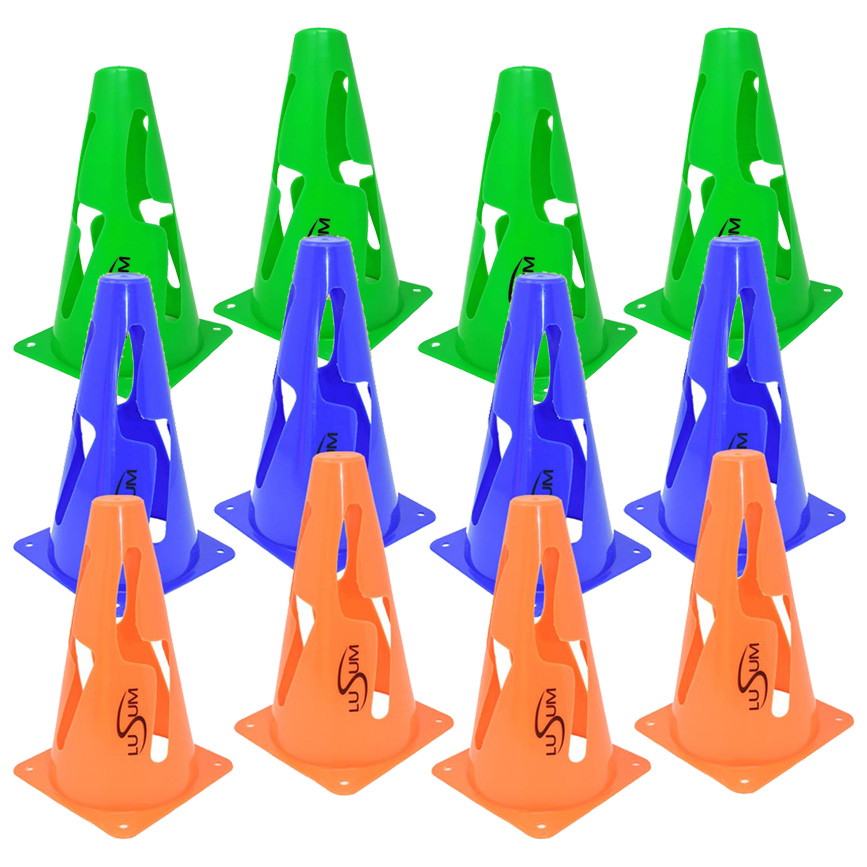 This pack of 12 Lusum Safety Cones are brightly coloured, durable and a must have for any school, club or coach. Containing 12 high quality cones in 3 colours – 4 x Blue, 4 x Green and 4 x Orange, which are suitable for use on any surface and for any sport.
Designed to withstand all weather conditions but if a player falls onto them, the collapsible feature allows them to give so not causing injury but immediately returning to shape afterwards.
Each cone measures 225mm high (9″) with a footprint of 140mm x 140mm (5 1/2″ x 5 1/2″).. Each cone weighs 68g (2.4oz)