Lusum Pro 6m Agility Ladder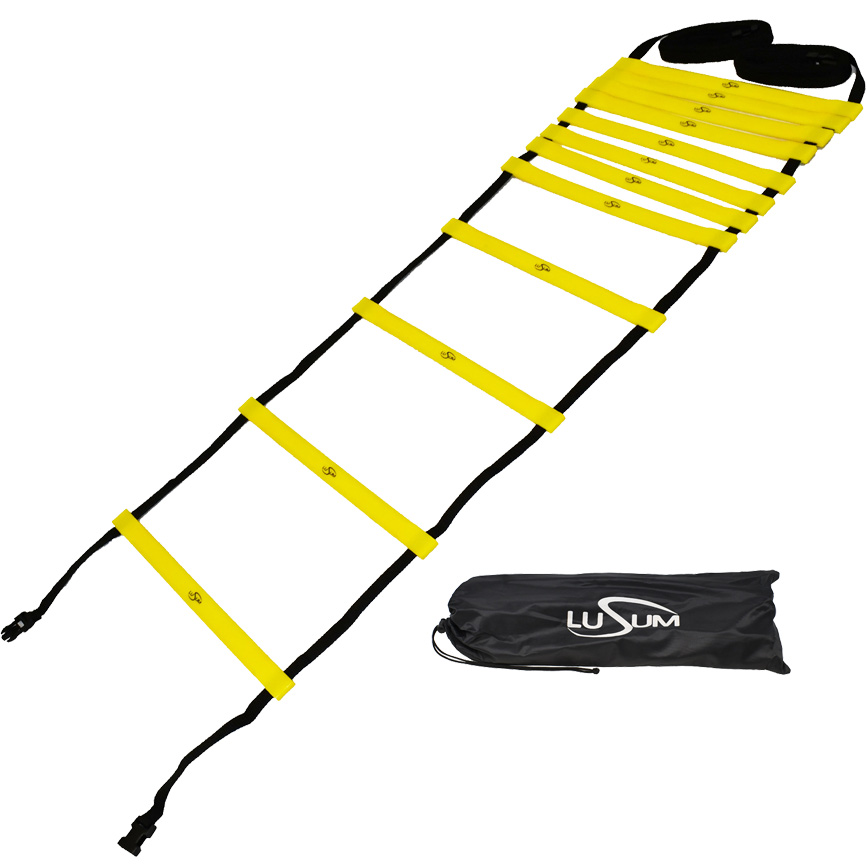 The Lusum Pro Quality 6 metre speed agility ladder is suitable for use with all levels of sports fitness. It comes with 12 adjustable rungs so you can set the difficulty level to suit your needs. Ideal for club or school use but also perfect for personal training too.
What makes this 'Pro Quality'? The rungs are constructed from heavy duty polymer plastic and measure 30mm x 8mm. Each rung has a beveled edge on each side so can be used from either direction safely. The strap on each side goes through each rung to reduce wear and tear.
These ladders are 6 metres long but with the clips it allows more than one ladder to be added at either end to extend the length of your ladder run. If you have 2 ladders these can be easily clipped together to make a 12 metre ladder, add 3 and you would have a leg busting 18 metre ladder.
Each ladder can also be stored in it's own canvas bag when not is use. The bag has a drawstring closer to ensure the ladder remains in the bag.